Palodent V3 Intro Kit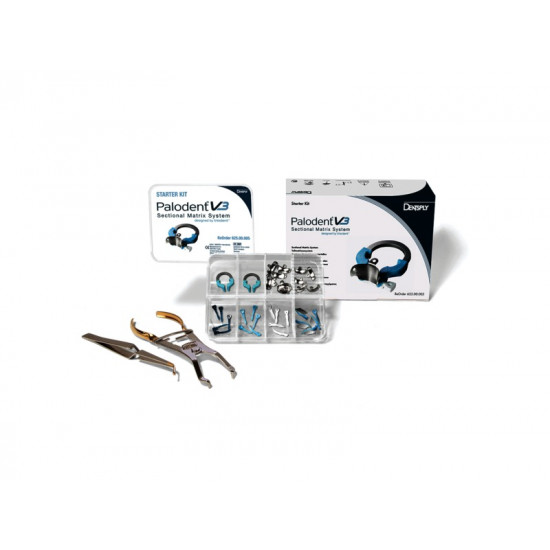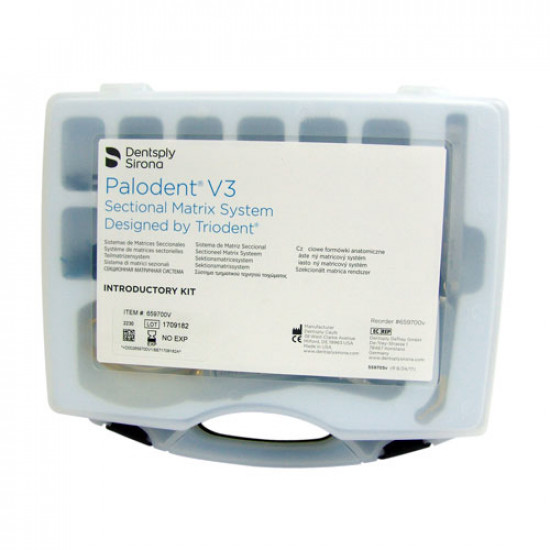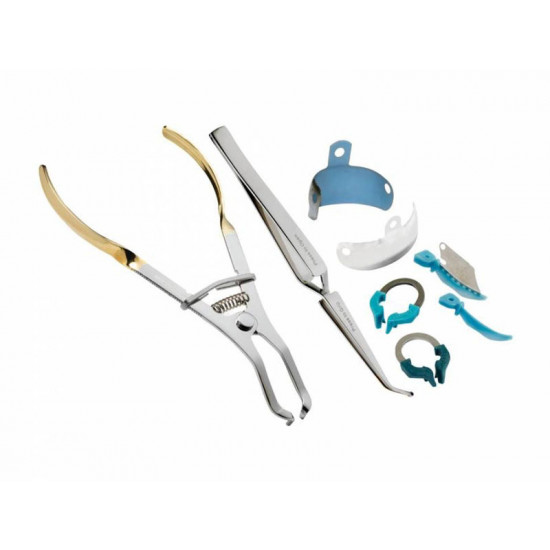 Custom Labels
Palodent V3 Intro Kit
"Accurate contacts:Poor contact creation can lead to fractures, food impaction, gingival inflammation, and recurrent caries.
The Palodent V3 nickel-titanium rings offer a consistent separation force on molars and premolars, securing the anatomically shaped Palodent V3 matrix against the preparation for a predictable and accurate contact, every time.
Tight seal:
When using resin-based restoratives, isolation is essential for success.
The Palodent V3 ring works with the matrix and wedges to create a tight seal around the restorative field, allowing the clinician to confidently move forward into the procedure.
Increased efficiency:
The Palodent V3 system components work together to seal and shape the restoration, minimizing flash and the required time spent finishing, as well as the chance of having to re-do the restoration due to a poor contact.
The system can be configured for multiple restorations at once, and the Wedge Guard provides added efficiency by protecting the adjacent tooth, allowing the clinician to prepare the cavity without worry."



Image
Package
Item No.
Price
Qty
Order
Palodent V3 Intro Kit

"100 x Matrices: 25 each size: 3.5 mm, 4.5 mm, 5.5 mm, 6.5 mm 75 x Wedges: 25 each size: Small, Medium, Large 30 x WedgeGuards: 10 each size: Small, Medium, Large 1 x Universal Ring 1 x Narrow Ring 1 x Forceps 1 x Pin Tweezers"

Rs.27,950.00

Rs.31,560.00